Note Book For Teen's Life
&
Self Care Guidelines For Teens Poster
This project, Note Book For Teen's Life & Self Care Guidelines For Teens, shows the basic steps and some ways about

T.M.H

, which are Time management, 
Money management and Healthcare management for the middle school students. By following each of the five steps, students can plan their own daily lives themselves. Also, this book and poster will be helpful to students who do not know how to plan their daily life / schedules or how to begin their plan. 
Students can interpret with some effective and 
easy guide directions.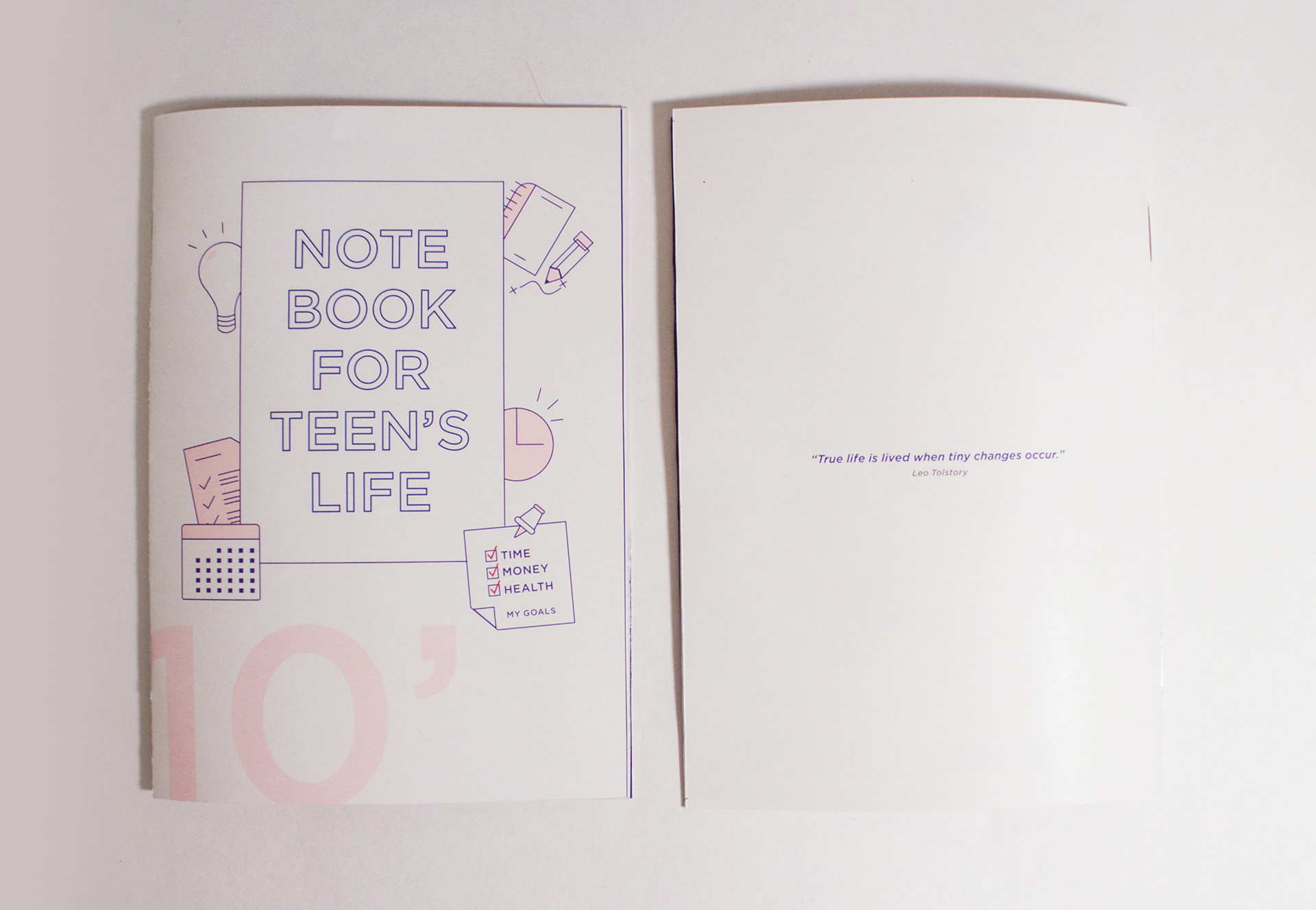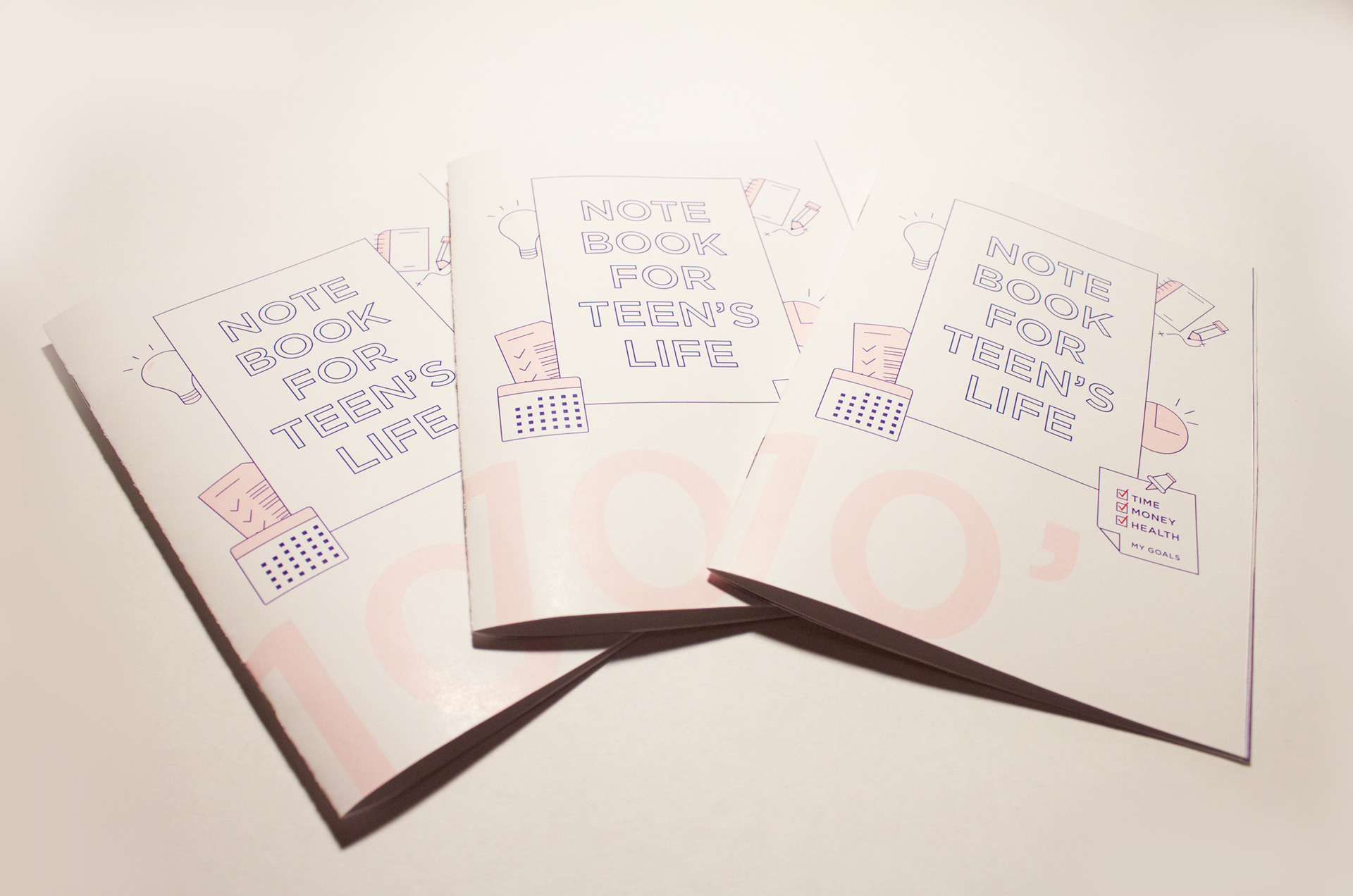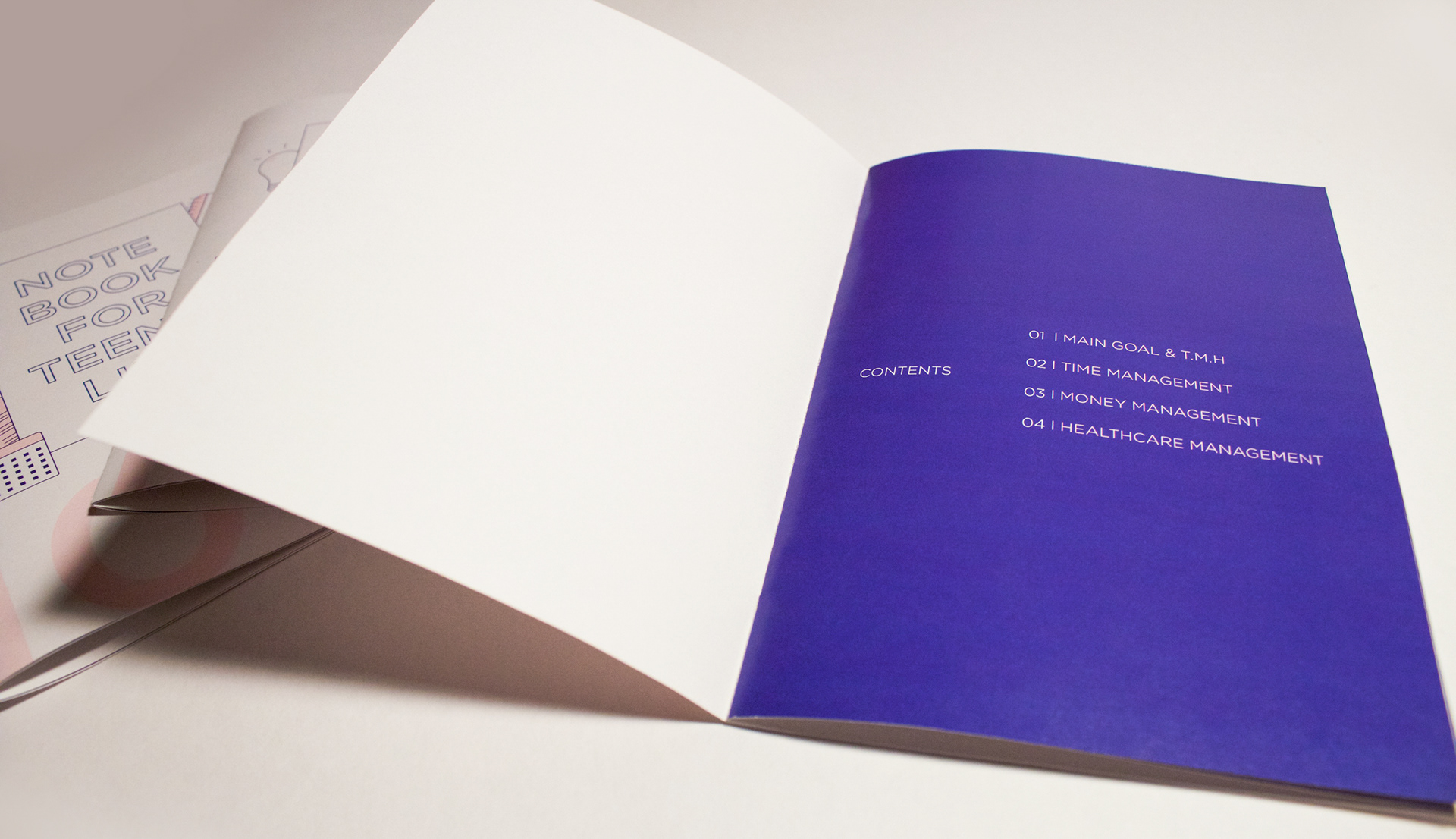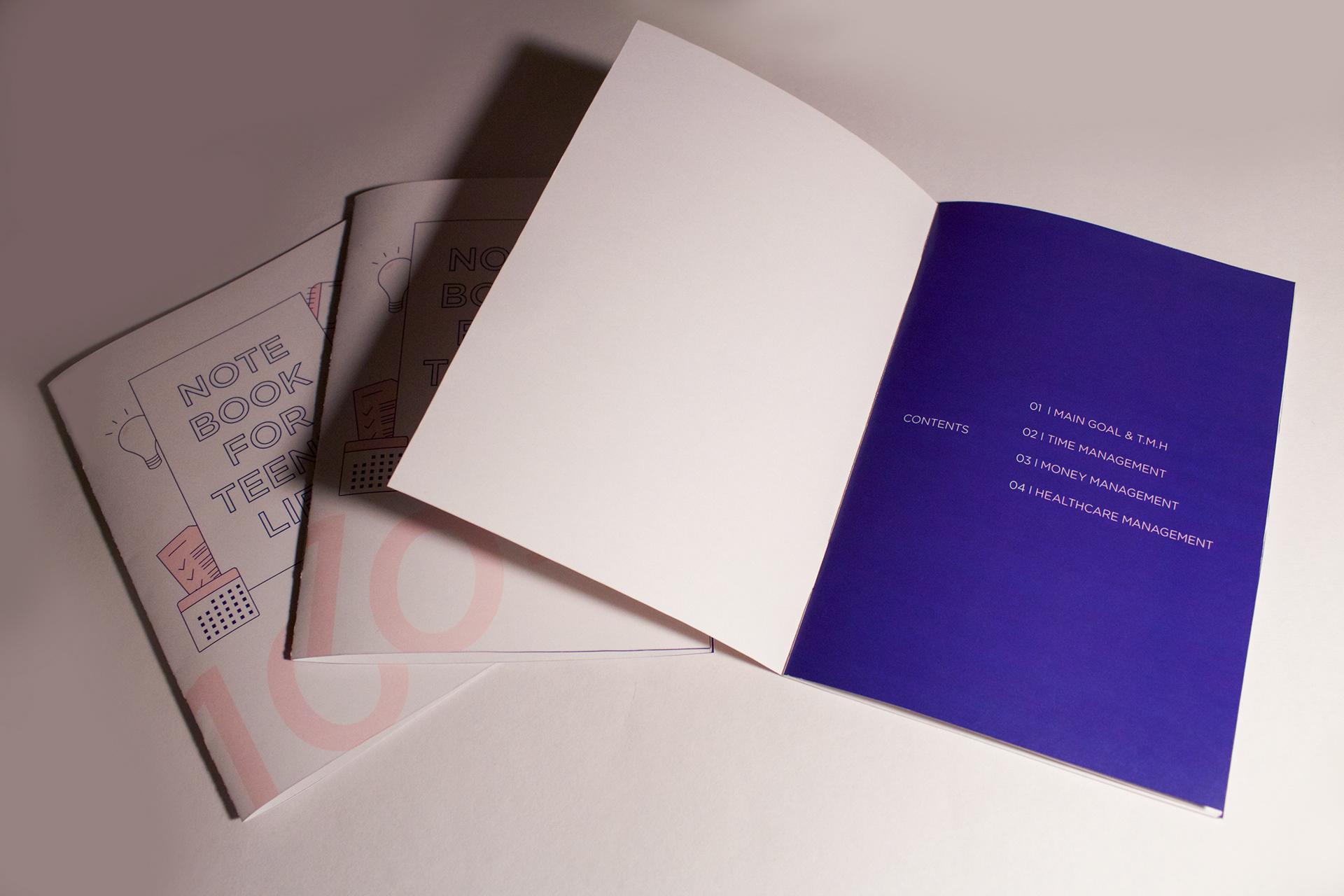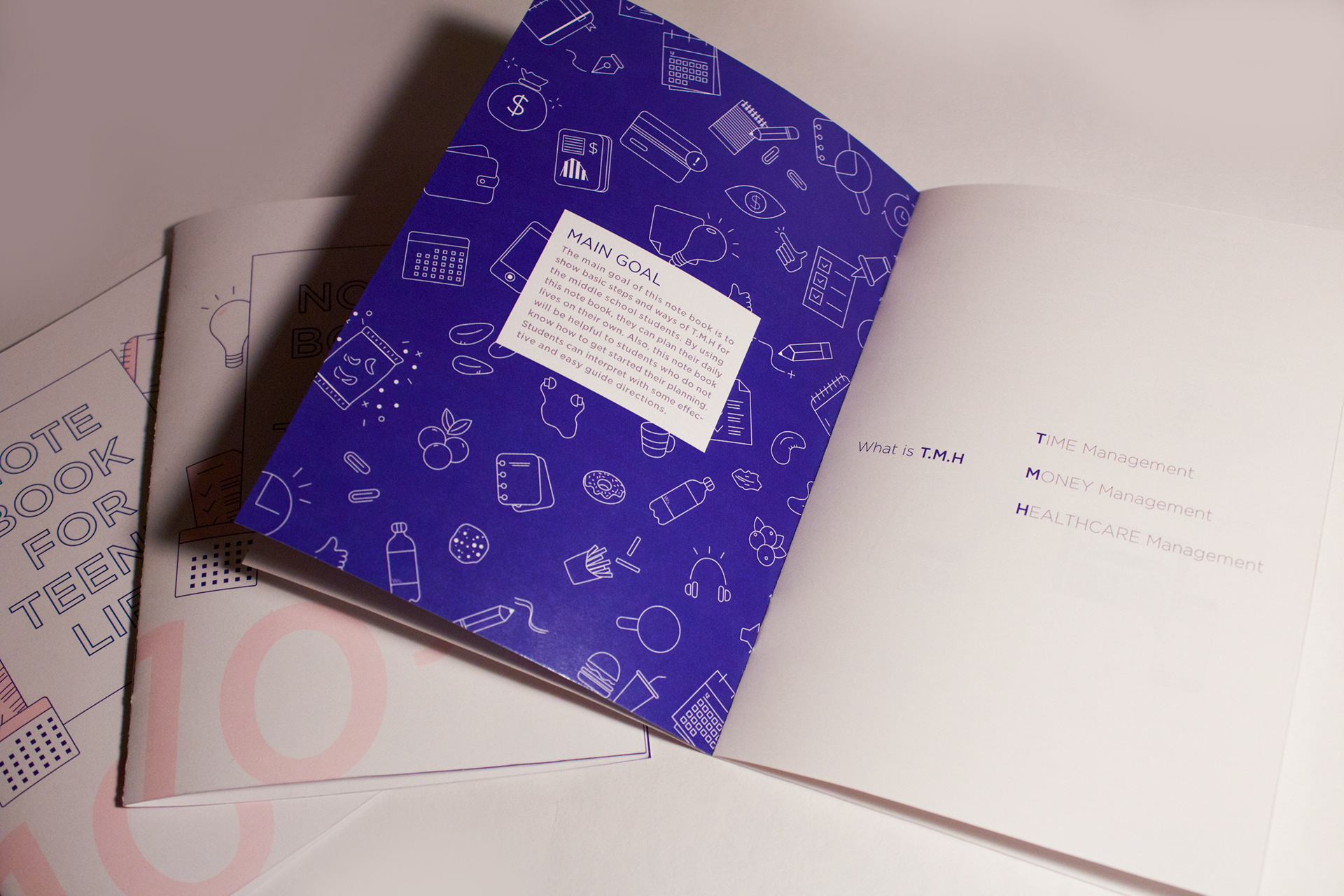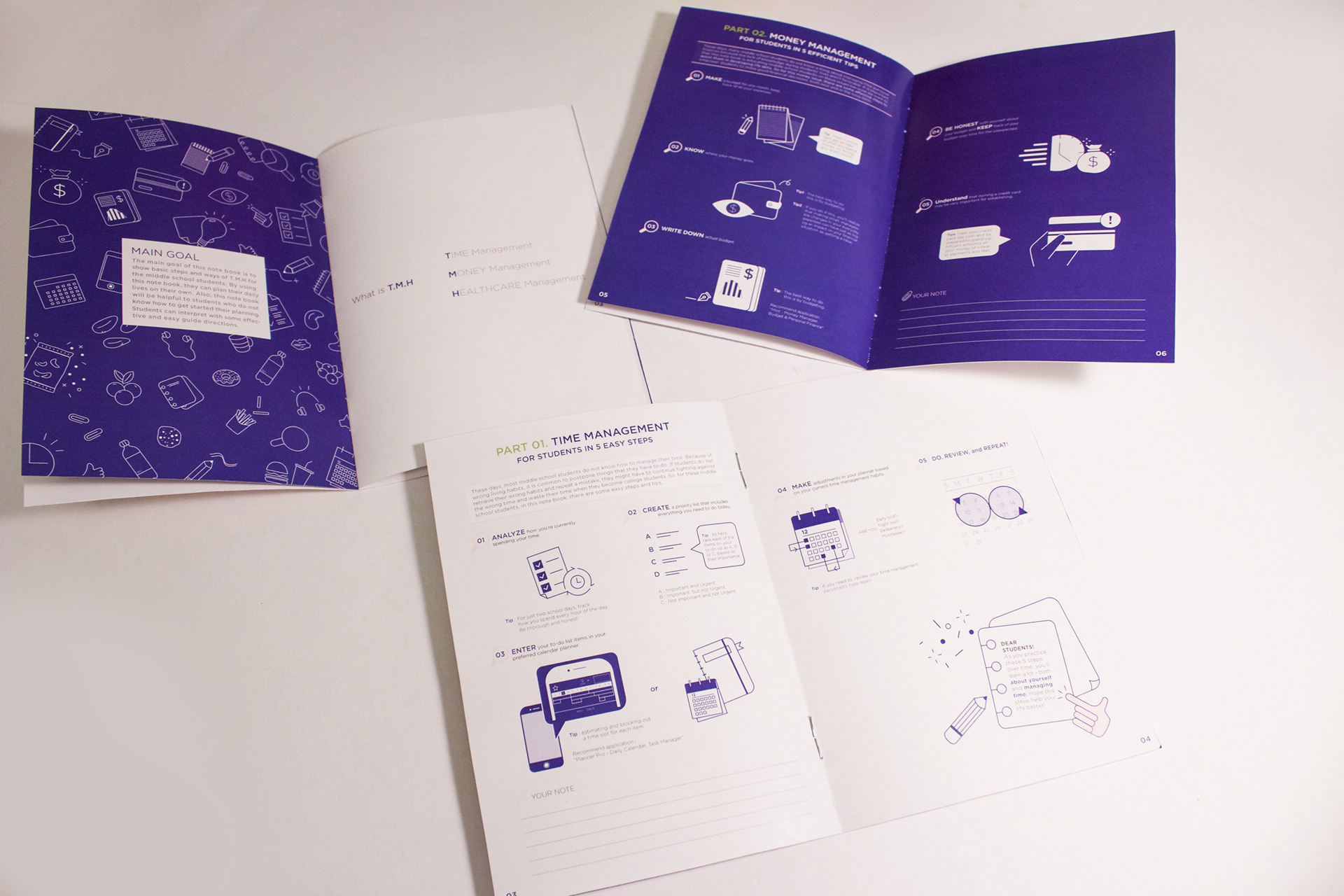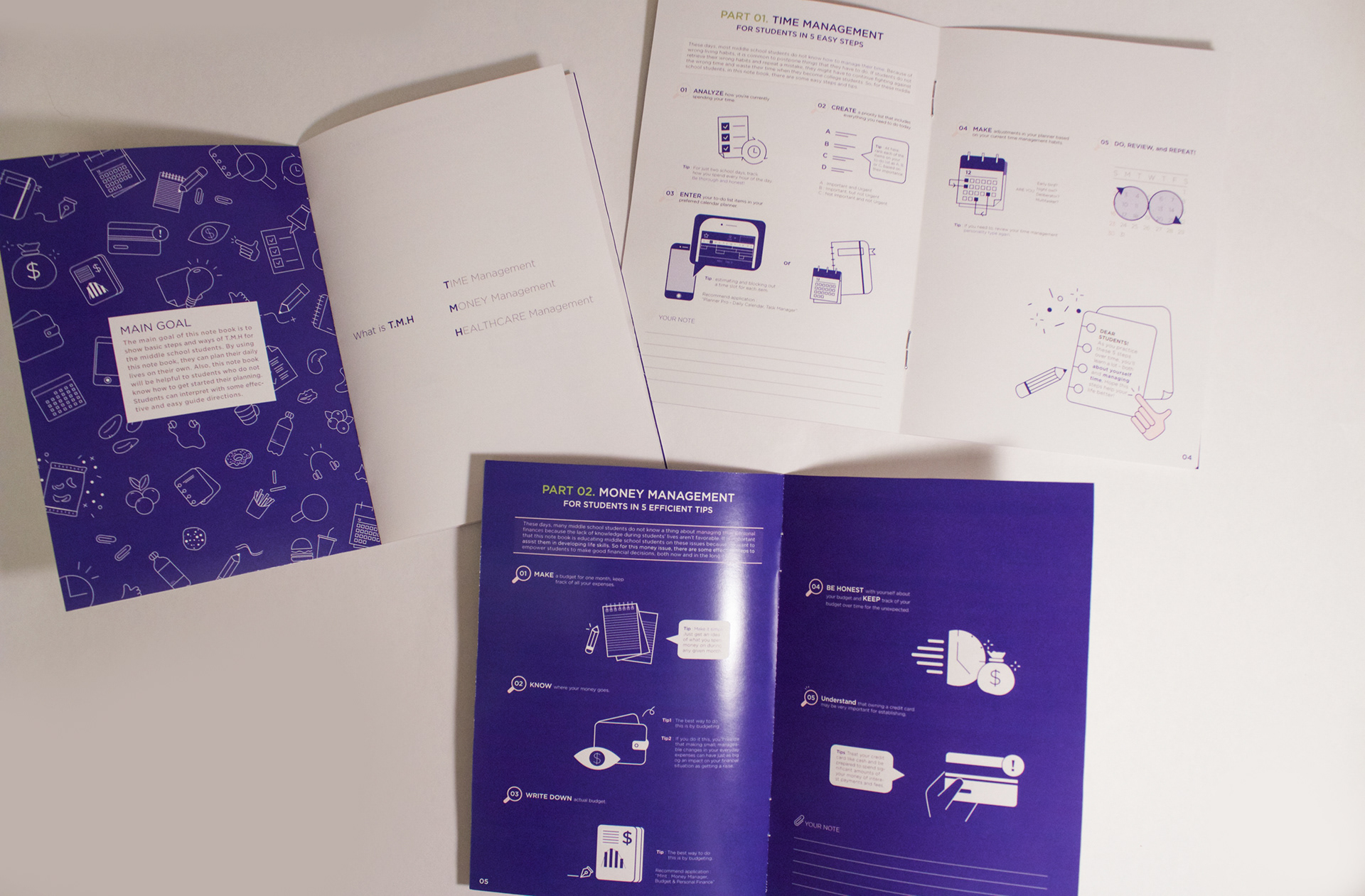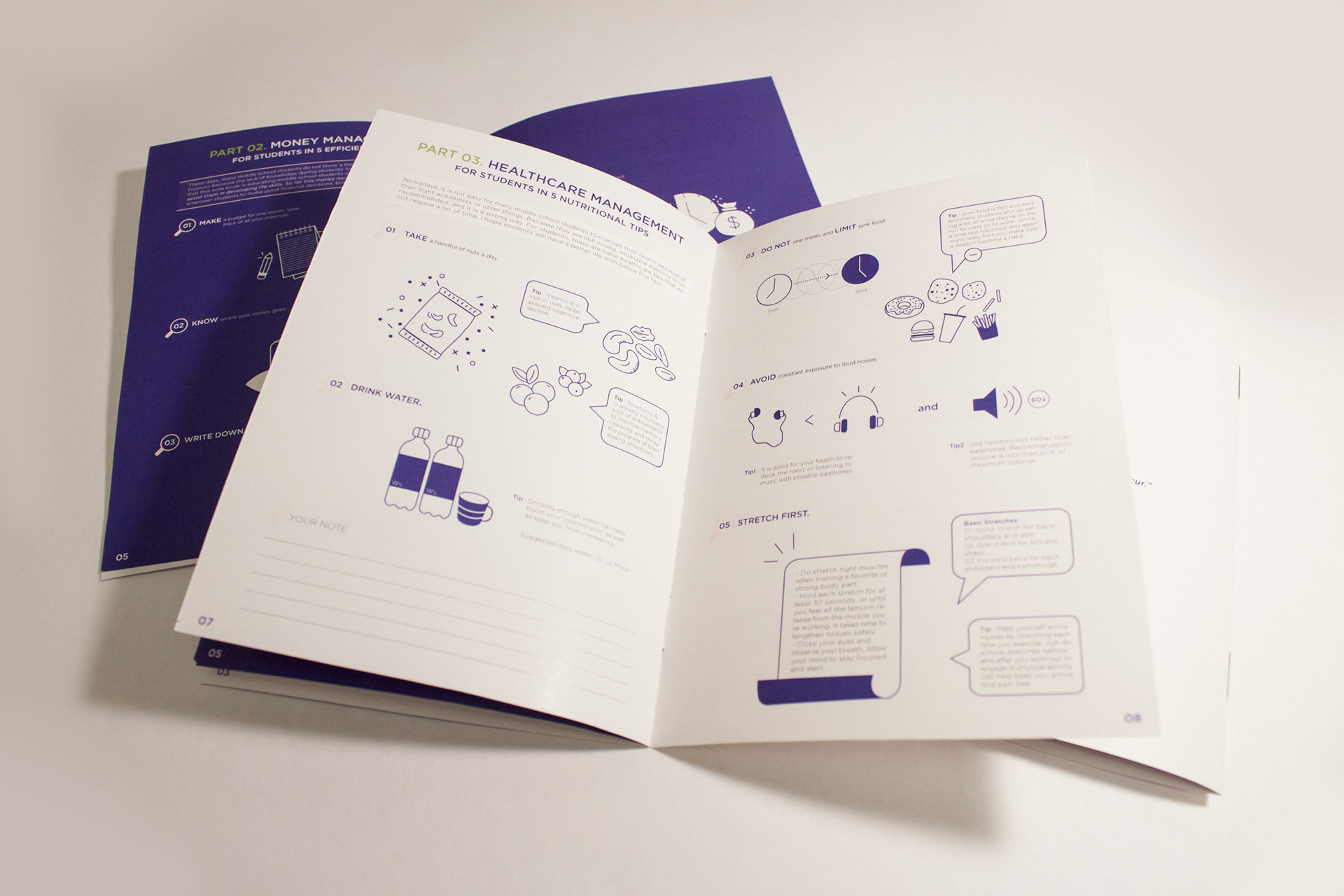 Digital Version (Illustration)